TA-65 (Telomerase Activator)
$600.00
Select number of bottles based on your dosage plan:
Single Bottle (250 units) = US $600
2 bottles per six month segment = US $1,200

4 bottles for each six month segment = US $2,200 (savings $200)
8 bottles for each six month segment = US $4,000 (savings $800)

---
Orders of 8 bottles or more receive a discount of $100 per bottle.  You may stock up on the bottles regardless of your dosing plan to receive the discount. 
Quantity Discounts Applied at Checkout.
See Dr. Park's Important Dosage Recommendations below
Buy TA-65 from Dr. Park Receive Exclusive Bonuses!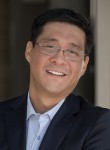 Dr. Park has the Most Clinical Experience with TA-65.  In addition to being the first independent physician to take and then offer TA-65, Dr. Park has monitored the progress of more patients than any other physician. As his videos and book demonstrate, he is the world's leading authority on Telomerase Activation Medicine.  Some may decide to have direct access to Dr. Park for just a small adminstrative fee.
NOTE: The Cost of TA-65 is FIXED; you will not save money ordering it elsewhere.
For a small fee, you can have personalized concierge MD care with Dr. Park, the most experienced Telomerase Activation Medicine expert on the planet.  Dr. Park will individualize your care and your dosing to maximize your benefits.  Even if you don't purchase TA-65 from us, Dr. Park can help you maximize absorption and the benefits of your investment.