TA-65MD® 30 Caps (100 units)
$100.00
TA-65MD® is formulated through a proprietary process to increase the absorption (bioavailability) of the TA-65MD® compound in the body.  No other products utilize this proprietary technology.
TA-65MD® 100 unit 30 capsules are an ideal starter kit introduction to TA-65MD® at a lower dose.  Most users will feel a benefit immediately even from this lower dose.
Call for Quantity Discounts
Buy TA-65MD from Dr. Park Receive Exclusive Bonuses!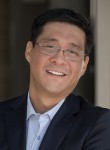 Dr. Park has the Most Clinical Experience with TA-65.  In addition to being the first independent physician to take and then offer TA-65, Dr. Park has monitored the progress of more patients than any other physician. As his videos and book demonstrate, he is the world's leading authority on Telomerase Activation Medicine.  Some may decide to have direct access to Dr. Park for just a small adminstrative fee.
NOTE: The Cost of TA-65MD® is FIXED; you will not save money ordering it elsewhere.
For a small fee, you can have personalized concierge MD care with Dr. Park, the most experienced Telomerase Activation Medicine expert on the planet.  Dr. Park will individualize your care and your dosing to maximize your benefits.  Even if you don't purchase TA-65 from us, Dr. Park can help you maximize absorption and the benefits of your investment.