Just a Valentine's-themed post about a study that shows love is good for your telomeres: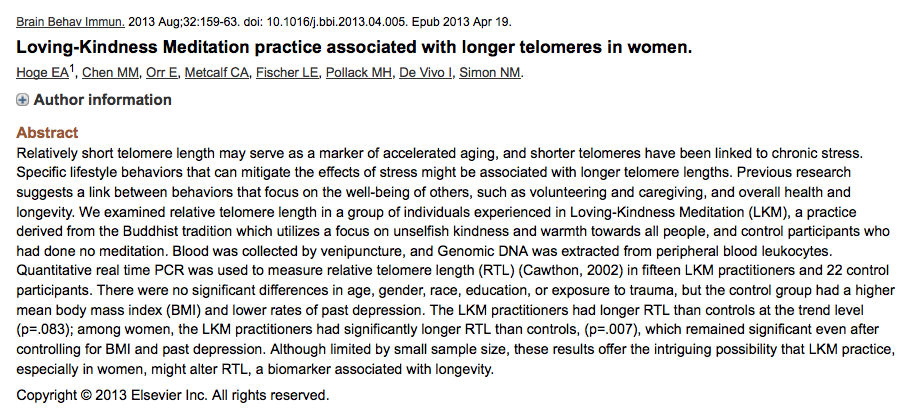 http://www.ncbi.nlm.nih.gov/pubmed/23602876
In this case-control study, they found a trend towards longer telomeres in people who practiced loving kindness meditation.  They found that the "p-value" was 0.083 for an association between loving kindness meditation and longer telomeres; so in other words, there was only an 8% chance it was random.
But for women, there was only a 7 in 1,000 chance of this being random.
So for any men out there who may be wondering if it is worth it to go through the rigamarole of demonstrating your love on this ridiculous, commercialized holiday, there is now scientific evidence for the adage: "Happy wife, happy (and longer) life."
Happy Valentine's Day and the next time you think about skipping it, just consider the alternative…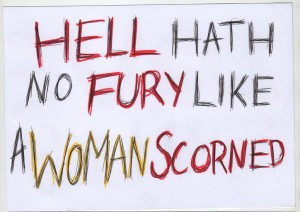 I graduated from Harvard with honors in Biological Anthropology prior to earning my Medical Degree and Masters in Public Health from Columbia University.
In 2007, I became the nineteenth patient to sign up for the use of a herbally-extracted telomerase activator.
The results were so positive that I founded Recharge Biomedical Clinic in 2008 and have since become the leading medical expert in this exciting new field of regenerative medicine treating over 1,300 patients with this exciting new telomerase activation medicine.
I won two Houston Film Festival Awards for my screenplays about Hypatia of Alexandria and Ed Brown of Kentucky.
In 2010 I wrote and self-published a Sci-Fi Graphic Novel called
MAXIMUM LIFESPAN
In 2013, I wrote and published "Telomere Timebombs; Defusing the Terror of Aging"
My websites are:
http://www.lokahi.guru
(where you can learn about my RECHARGE adaptogenic supplement)
http://www.rechargebiomedical.com
and
http://www.telomeretimebombs.com
You can sign up for my weekly blogs on this page and subscribe to my YouTube videos at
https://www.youtube.com/drpark65

Latest posts by Ed Park, MD (see all)