You can check out this fun interview I did with Regina Meredith of GaiamTV.
You can watch the preview but to view the whole thing, you may need to subscribe: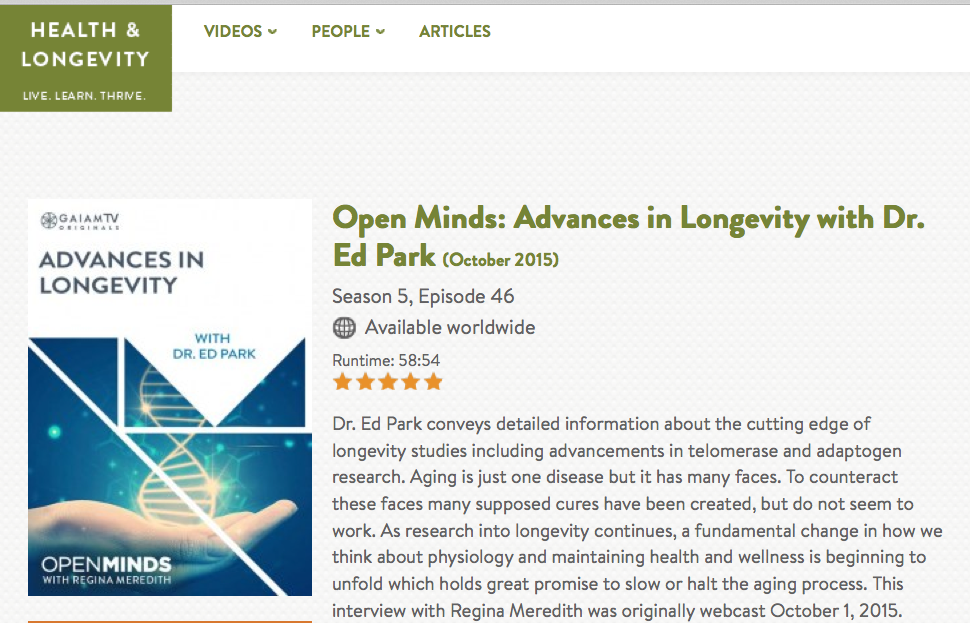 http://www.gaiamtv.com/video/advances-longevity-dr-ed-park

I graduated from Harvard with honors in Biological Anthropology prior to earning my Medical Degree and Masters in Public Health from Columbia University.In 2007, I became the nineteenth patient to sign up for the use of a herbally-extracted telomerase activator.
The results were so positive that I founded Recharge Biomedical Clinic in 2008 and have since become the leading medical expert in this exciting new field of regenerative medicine.
I won The Houston Film Festival Award for my screenplay about Hypatia of Alexandria.
In 2013, I wrote and published "Telomere Timebombs; Defusing the Terror of Aging"
My websites are:
http://www.rechargebiomedical.com
http://www.telomeretimebombs.com

Latest posts by Ed Park, MD (see all)