Let's talk about facial rejuvenation. Everyone wants it and everyone needs it. In the past, the ravages of UV damage, stem cell depletion and dysfunction, and loss of connective tissue were thought to be irreversible.
Now, we know that skin can in fact be rejuvenated. People can use chemical peels, laser and intense light, radiofrequency, and microneedling to cause inflammation, which brings in stem cells, which secrete exosomes. But what if we could respond to the inflammation not with 100% of repair capacity of exosomes but rather 100,000% the dose?
From the dawn of time, our bodies have been using MSC exosomes to repair everywhere, including the face. But one of the first patients to ever receive lab-derived MSC exosomes was this friend of Kimera Labs founder, Dr. Duncan Ross, who burned his face years ago. Notable is the speed of recovery: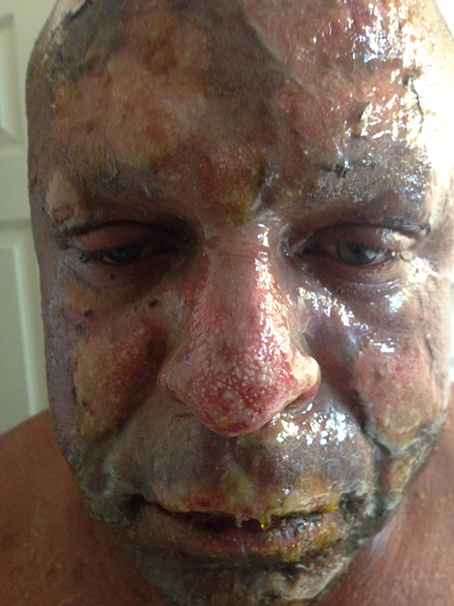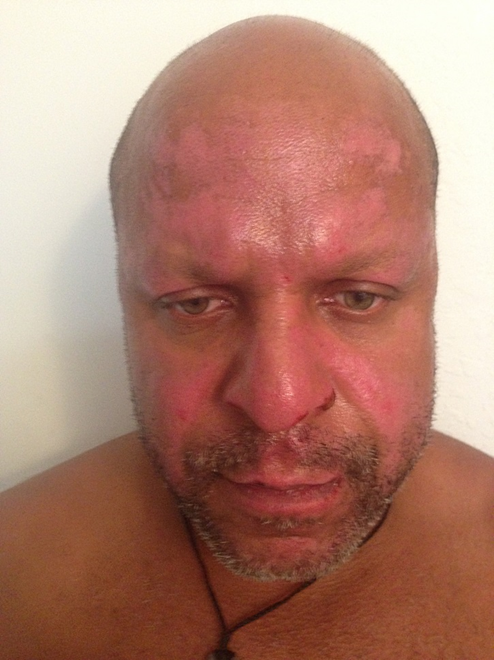 Day 7
But even more remarkable is the quality of healing in the burned area. Note that the destruction of the epithelium by fire was followed by the construction of skin with smaller pores and smoother texture than would be age-appropriate. The burned areas healed like a younger person.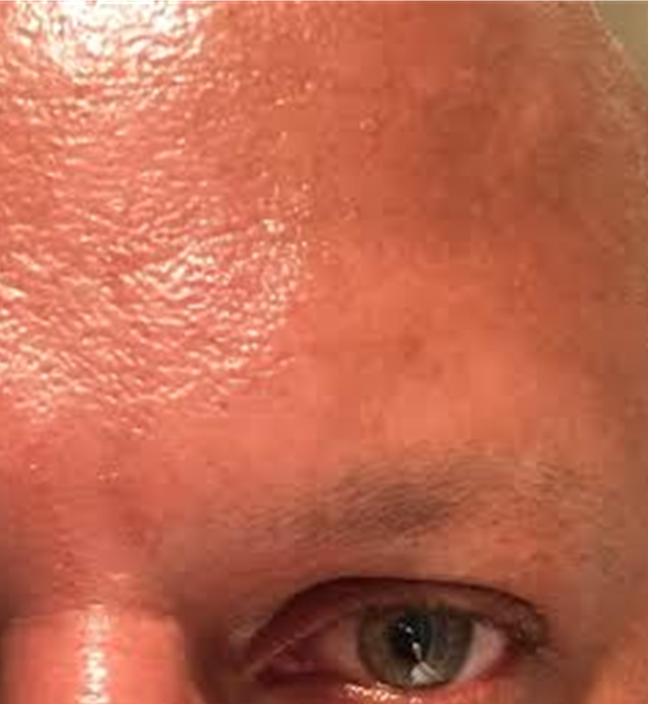 You be the judge!
In general, I am skeptical when people do before and after photos as there is bias, makeup, and photoshop. I had a 47yo mother of 11 children (yes, eleven!) receive a microneedling treatment with 5B Kimera MSC exosomes two months ago and she texted me this week saying: "when I got my makeup done at Nordstrom the woman I normally go to was amazed at the difference. She kept saying my skin felt like a teenager's skin. She was bringing her colleagues over to look at me."
Here are some pictures from before the treatment: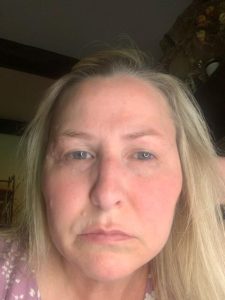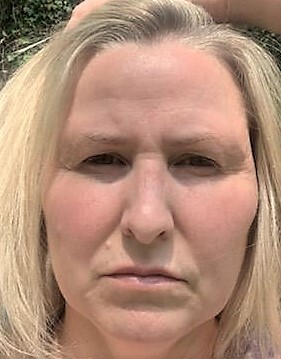 And here is the picture she sent me yesterday: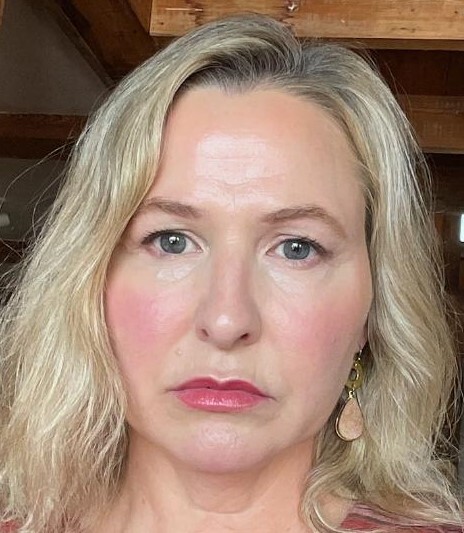 I know the lighting and makeup conditions are different but the pores and fine lines do seem different. No filters and no photoshopping. As long as she is happy, I am happy with the results.
Optimal Skin Care
To be honest, celebrities and the wealthy already know there is a lot you can do to improve appearance. Yes, damaging the face with light and chemicals causes inflammation and brings in stem cells with exosomes. But you should insist that you doctor use exosomes to enhance the normal rejuvenation potential!  There are a lot of different brands and they are not the same.
Your skin care consultant can email me at the contact info below to take my provider course, learn how exosomes can enhance cosmetic results, and they can also purchase exosomes through me. The procedures are pretty painless, with little downtime, are are more affordable then you might think.
To access four years worth of educational materials on exosomes, download my spreadsheet here: