Just a quick note to my subscribers. I am sure that everyone reading this knows someone who lives in Hawaii. I will be giving a complimentary lecture about clinical applications of exosomes on Sunday Nov 10th at 2pm at the Royal Hawaiian Hotel (Regency ballroom one). 
The lecture will explain exosomes and their clinical use. If you know someone in Hawaii who might benefit from the regenerative value of exosomes, please forward the invitation below. Great candidates are those with autoimmune problems, damaged joints, cognitive problems, and those interested in remaining young.
If you want to book a vacation and treatment, I will be in Honolulu for that week of the 11th to the 18th and available to give house call treatments. Please contact me at drpark@rechargebiomedical.com to arrange this ahead of time.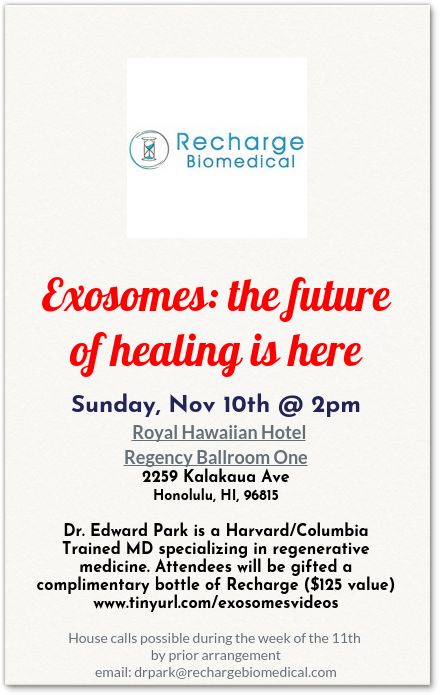 http://evite.me/8NjJ8zZjNn