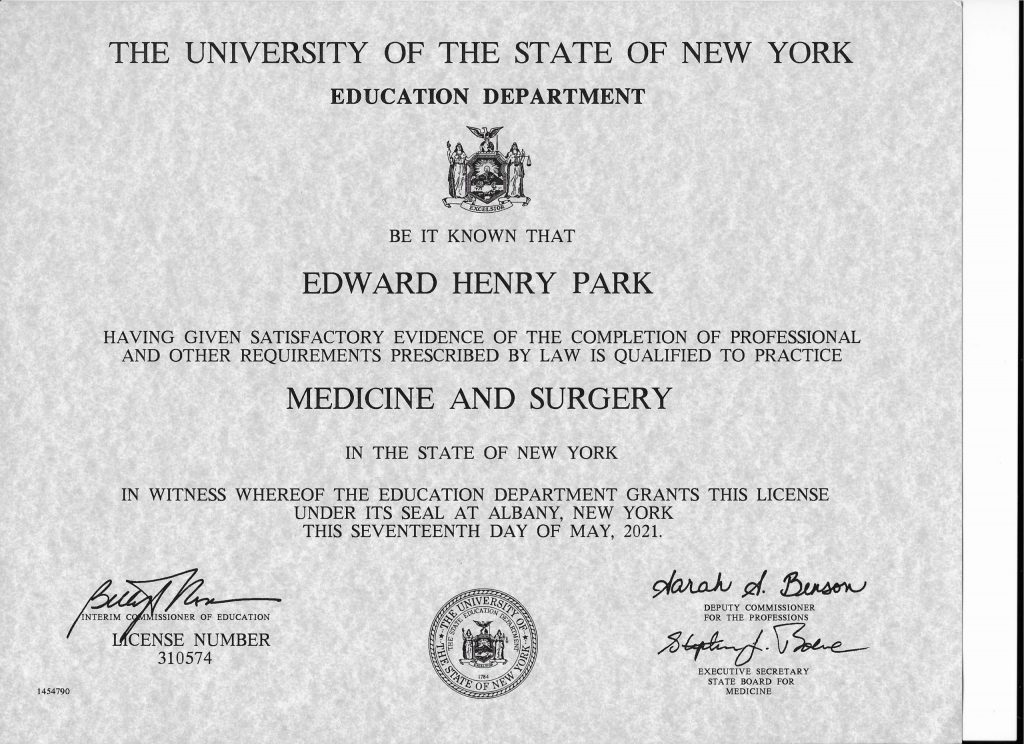 I am pleased to announce that my license to practice medicine is now active in New York State. I earned my medical degree and masters in public health up in "The Heights" at Columbia so it is a bit like a homecoming for me.
If you or someone has an interest in exosome therapy. I will be treating patients Friday and Sat June 11th and 12th.
Please contact drpark@rechargebiomedial.com if you know anyone who may be interested ASAP so I can consult with them and bring extra inventory on dry ice.
If there is no urgency, they can still contact me to plan for a future appointment in the city so nice, they named it twice!