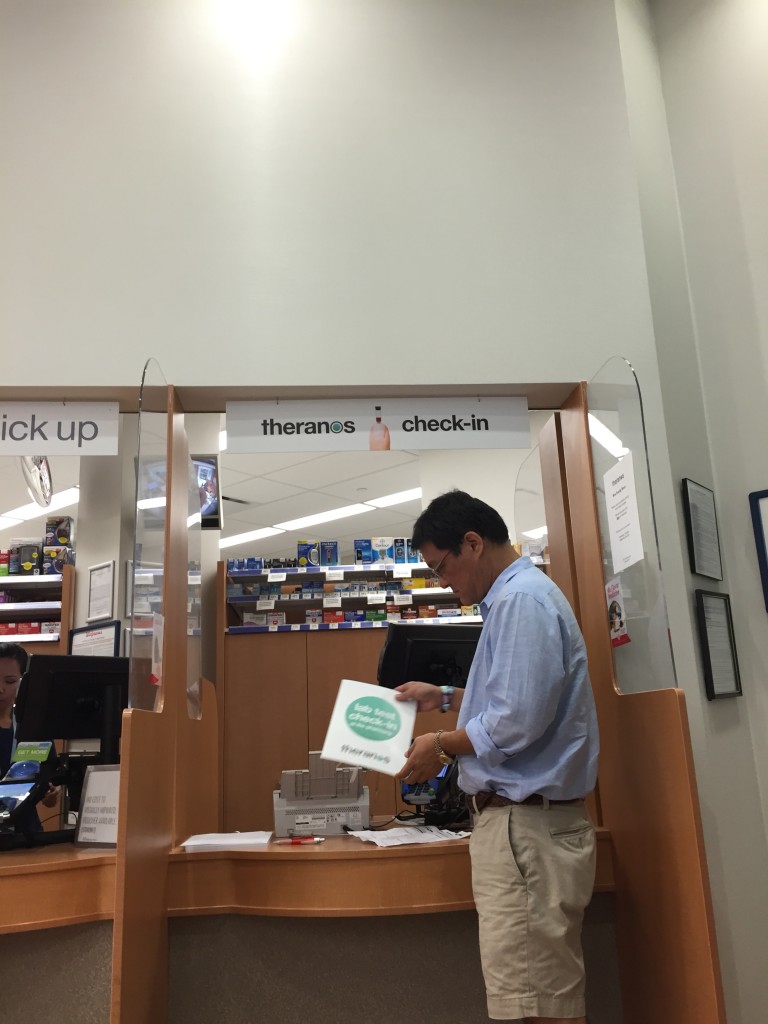 I previously blogged about Elizabeth Holmes and Theranos a few weeks before they fell from grace. It seems that the startup-unicorn-distruptive Kool-Aide of Silicon Valley was mostly hype.  In other words, my pilgrimage to the Palo Alto Walgreens to get my "next gen" testing resulting not in a finger stick but a bunch of tubes and most of the tests were sent to a dinosaur lab as an outsourced job.
Read here in this NYT article about the whistleblower at Theranos who revealed that the hype around Theranos that made Holmes billions was mostly hype.
Hopefully, ONCOblot's test will hold up…
---
This weekend, at the Vegas A4M show, I interviewed a rep from ONCOblot, the company with a test that claims to have a dream assay for cancer. The reason this test would truly be a game-changer is that the false positive rate was only 1/1500 (0.06%); meaning only one test came back positive and subsequently negative. Barring the disappearance of the 'cancerous' cells as a possibility, that is still remarkable.
The company claims that this test is only positive when you have at least 2 million cells, unlike the billions that are required to detect a clinical cancer. The false negative rate was also impressive at 10/1500 or 0.6% meaning if a clinical cancer was known to be present, 1490 out of 1500 times, the blood test for the ENOX2 protein verified it.
As far as tissue specificity, they claim only 53/1500 (3.3%) misidentification of the matched protein to the specific cancerous organ, which is very accurate.
You can read their preliminary results in this report.
---
If this all proves to be true, it could be an amazing mixed blessing.  We know that cancer is constantly being formed and dies or is destroyed so as long as folks aren't being scared to death and given poisonous, carcinogenic chemotherapy to treat Stage 0 tumors, what would be the harm?  I think the idea that we are always getting cancer and not CANCER throughout life is a hard one for people to understand but one that I blogged about regarding President Jimmy Carter's recent victory over Stage IV Melanoma.
Interestingly, they did a study where 40/110 ONCOblot positive patients without detectable cancers were given a proprietary Green Tea and Capsacin nutriceutical and 94% of those converted to negative status within 3-6 months of treatment.
Although it was not a randomized, placebo controlled trial, if we accept the premise that this test is what they say, then the take home lesson might be that green tea and capsacin might be good for all of us, especially those of us with known cancers.
Watch this video to hear what the ONCOblot rep has to say about this promising new technology: