This past weekend, we spent three days at the biggest anti-aging convention in the world sponsored by the American Academy of Anti-Aging Medicine at the Sands Expo Center.
This is my fourth time attending. The first time was 2012, when I gave this lecture on my "Stem Cell Theory of Aging"
I also did some interview segments for iHealthTube
In 2013, I did more interviews with iHealthTube and attended lectures.
In 2014, I had my first booth as an exhibitor introducing the world to our RECHARGE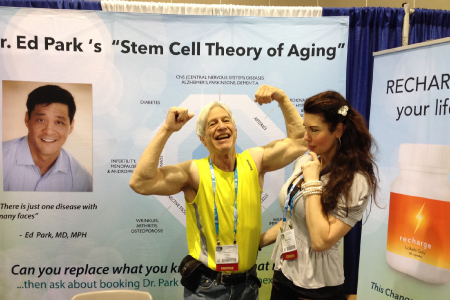 adaptogenic supplement and my new book, Telomere Timebombs.
In addition, I did some really great interviews with speakers like InSilico CEO Alex Zhavoronkov, Yale telomere researcher Sandy Chang, and Founder of the American Holistic Medical Association Norm Shealy.
---
This year, for the 2015, we had our Lokahi Guru booth again and I did a few interviews which I will post.
Honestly, the general feeling that I and others I spoke to had with was that it was much of the same. There were people there to get their board certification and to blow off steam in sin city, but sadly, the lectures covered most of the same ground, and the vendors were selling the same wares.
And just what is for sale at an A4M convention?  The number one thing is board certification but most of what that entails is management of hormone "replacement".
The exhibitor ecosystem can be broken down into these categories: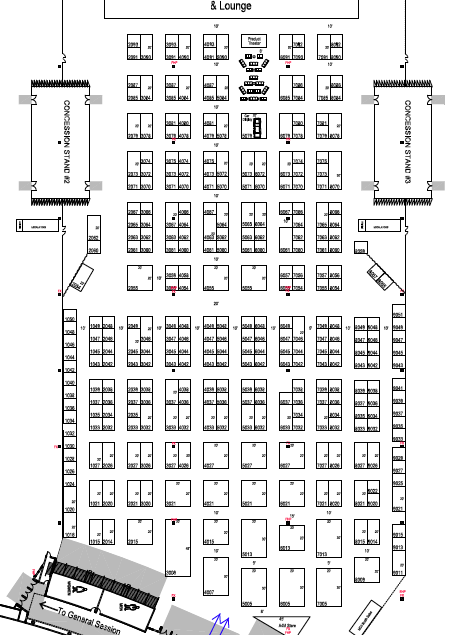 Unrelated and New Age– such as scarves, copper pyramids and solar iPhone chargers (NEVER buy those BTW).
Practice support – loans, practice management software and consulting, private labeling
Aesthetic/spa equipment – massage chairs, shaking, baking, and hyperbaric chambers
Alternative diagnostics and training – brain training, telomere testing, micronutrients and heavy metals, hormones…
Multilevel marketers – such as Isagenix and Nerium
Compounding pharmacies – for bioidentical hormones mainly
Nutriceuticals – like our company, TA Sciences, and juice extracts
Cosmeceuticals – various formulations said to be cutting edge and breakthrough for dermatological use
And really that was about it. The only thing that would have fallen outside King Solomon's general "there's nothing new under the sun" admonition was the Oncoblot folks and I will post an interview with their sales rep and discuss this soon.  The most notable changes we saw were probably Marty's biceps may have gotten a bit bigger (which he owes to exercise and his hair is darker (which we are not taking credit for).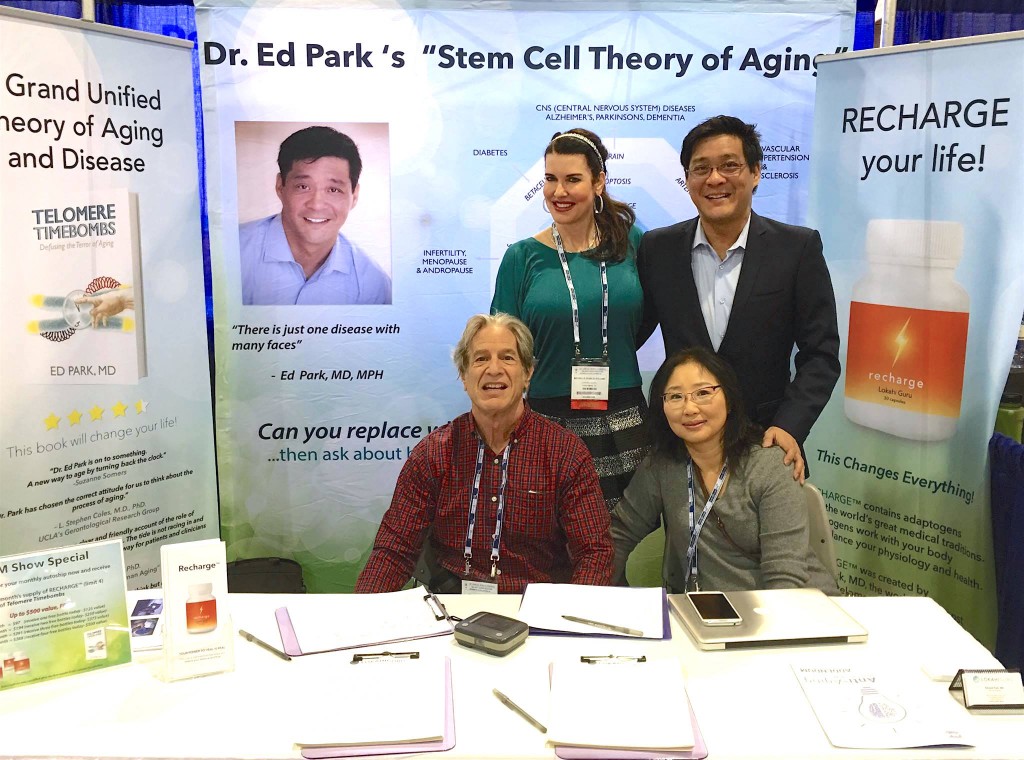 You see in this photo 6 combined years of RECHARGE usage and over 228 years of life experience. I think we look pretty good for our combined age and not a one of us would voluntarily stop taking RECHARGE at this point.
When I look at the same speakers, vendors, and attendees of the A4M, they honestly look older and older every year (except the ones taking TA-65).  It reminds me of the quote from Mike Fossel's  The Telomerase Revolution: "Old theories never die, their proponents do".
The thing that really irks me is the increasing number of doctors, vendors, and celebrities who use telomerase activators but for reasons of liability, ignorance, and profit, don't confess it as I blogged about here.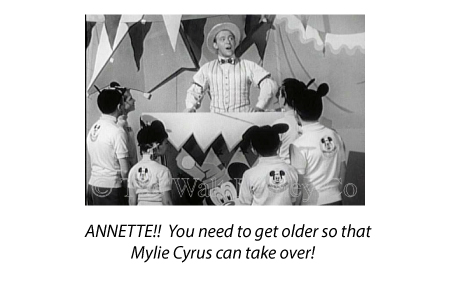 I even was asked by one group of sales reps how I knew the owner and CEO of their hugely successful company.  I couldn't say it is because he orders his personal telomerase activators from me and I am his physician.