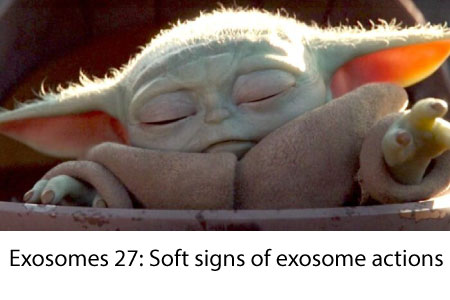 I suppose you could say we experience a force in both a Newtonian sense and in the Star Wars sense!
Read More
You can keep your own score, but in my insignificant opinion, POTUS gets 4 out of 10 and a 40% grade is probably an "F", unless we grade on a Harvard grade-inflation curve against other current POTUSes, in which case he might be worthy of a third term with an "A".
Read More
Are you interested in
exosome treatments?
drop Me a line to learn more