I want to describe an odd case of a gentleman who was self-treating a sinus condition with a chlorine dioxide solution, but it ended up being too concentrated. Four days after using a nasal spray, the skin above the sinuses was breaking out like a chemical burn, and the inside of his nasopharynx and sinuses was really burned. Keep in mind that the chlorine never touched his skin, and this skin damage is from the inside out! I rushed supplies and exosomes to him to try to heal what otherwise might have resulted in disfigurement and scarring.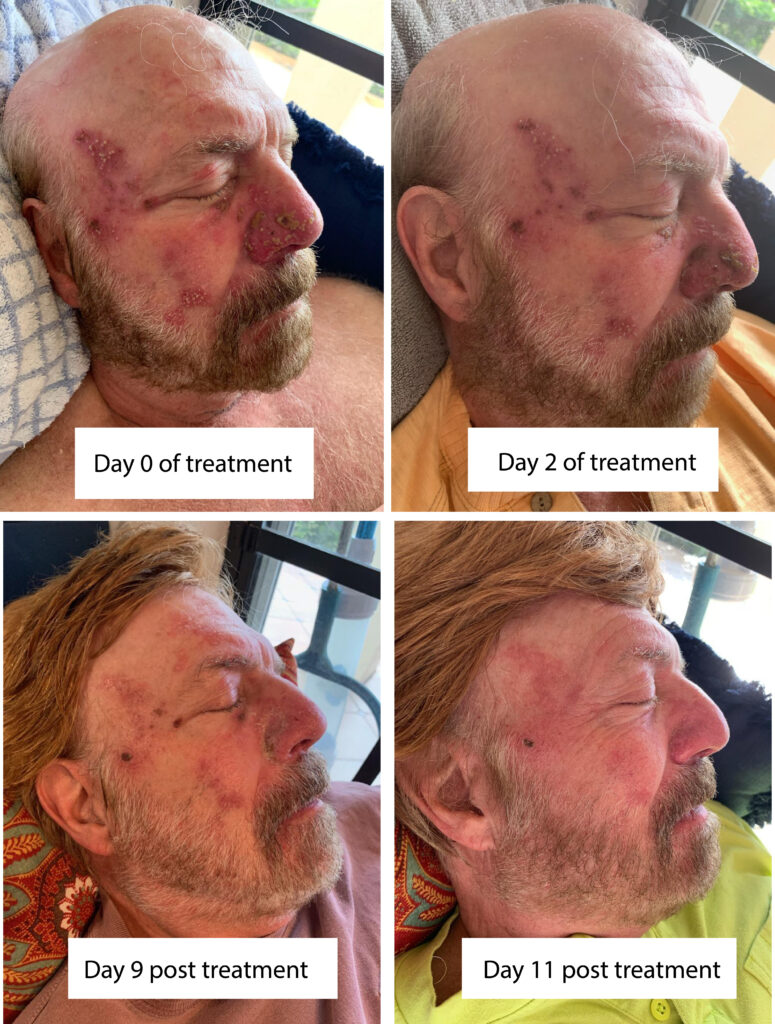 His wife said that within 30 minutes of topical application of a low dose, the inflammation was reduced and the skin was healing. He took only 3 Billion MSC exosomes the first day (which was 4 days after injury), and then 1Billiion topically on day 2 and day 4 of treatment. The final photo is from day 11 after starting treatment and the skin is almost healed.
Now that the outside is healed, we are having him inhale more exosomes to repair the sinus tissues from within.