I received some troubling news two weeks ago when one of the first 20 people to take TA-65, Bob, who is not a patient of mine, was operated on for a 5cm colon cancer. He, like me has taken TA-65 since 2007 when it first became available.  Luckily there was no spread to the liver and at this time, he is continuing TA-65 and feeling upbeat about his health at the age of 77.
The question is would taking a telomerase activator help, hinder, or have no difference in new cancer formation?  It would certainly be hard to suggest that no one should get what is a natural result of stem cell telomere erosion so there must be some anticipation of this ongoing cancer formation, I suppose.
In this prostate cancer video I made, I review the cases that I have had of new cancer diagnosis, which are statistically, assuming a rate of 0.005% per year, is below the expected number of close to 40 cases that would be expected given over 1,400 patients. There may be some under-reporting bias, however.
I think some of the most interesting info came from my very first podcast of two cancer patients, Jackie and Laila, who had remarkable improvements in their "incurable" cancers while taking TA-65.  I believe the relative strength of the immune system can be a net gain for many as I discuss in this blog about Jimmy Carter's immune system defeating melanoma and this brain cancer video in which my friend's father was cured of his disease.
I think the most striking evidence of TA-65 not aggressively causing cancer was with my patient Daryl, who took 4 capsules nightly for at least four years while battling Hepatitis C.  Liver cancer occurs at 17X the rate and in up to 6% per year of chronic Hepatitis C carriers.
In October of 2014, Harvoni, a new combination drug with an astounding 96% cure rate for Hep C, was fast-tracked into approval.
Daryl was so excited to try the $90,000 drug, Harvoni,  but within 3 weeks of starting it, he was diagnosed and succumbed to a fulminant liver cancer.  After four years of constant telomerase activation, he didn't have any malignant transformation that we know of.
The fact that the FDA approved Harvoni and that there is a high rate of liver cancer in Hep C patients means that it would be very hard to prove any link but three weeks from starting it to death from liver cancer is quite concerning.
I wonder if David Bowie, who was diagnosed with liver cancer the same month that Harvoni became available could have been one of the first ones to try it?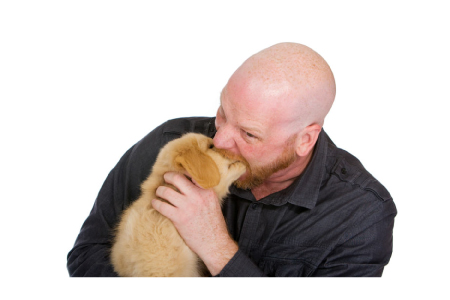 Anyway, the point is that when a dog bites man, we expect it. When a man bites a dog, that's news. If you get cancer while taking a Hep C drug, that is not news. If you get cancer while taking a telomerase activator, then eyebrows raise (despite there being data suggesting non-carcinogenicity and safety).
The advantage of being in power, whether we are talking about a pedophilic Catholic priest or high school English teacher, an FDA-approved drug or HPV vaccine, or a prison guard or police officer, is that people have faith and respect for their institutions and will actively minimize any malfeasance to protect the reputation of the institution.
When LIBOR traders were could fixing the system, it wasn't a crime, it was a penalty, just as with this weeks Goldman Sachs settlement for its sub-prime derivatives actions leading to the 2008 financial crisis. In Iceland, they deigned to imprison bankers.  We shall see what transpires in Flint, Michigan with their alleged water poisoning situation.  As always, it is important to keep an open mind and always follow the money.  For every Karen Silkwood, there are a thousand Bhopals.
Postscript:
The risk of liver cancer is only 2-6% per year and usually occurs in patients with advanced cirrhosis, which Daryl did not have.  Perhaps if the financial curves cross the manufacturer will stop selling it. More importantly, if there is a higher incidence of liver cancer after treatment, they would have a moral obligation to learn why and disclose this  But at $90,000 per course and no anti "Pharma bro" crusade likely in a government-sanctioned drug, any possible link between Harvoni and liver cancer will be hard to prove and may never reach class action success.  It would be easier to just pay each family $45,000 to settle out of court.