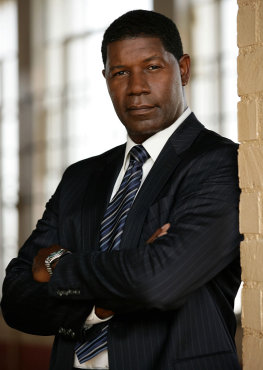 When I was in Korea 8 years ago, a person asked me if Barack Obama could really be president. Here, racism and the main stream media made the possibility remote in the eyes of many Koreans.  I replied that it was very probable because Americans were already used to having an African-American president in President David Palmer from the TV drama, 24 played by Dennis Haysbert.
Those who live by the sword shall also perish by it.  The fact that Americans are politically, intellectually, and culturally disinterested (to put it kindly) means that they are easy to manipulate with main stream media and now social media.  But the fact that we, the sheeple, are such loyal consumers of programmed reality makes it also to manipulate us for purposes of class warfare and demagoguery.
The appeal of a Sanders presidency is hard for Koreans to understand because of the legacy of Cold War politics and fear of leftist dictatorship that resides to the north.
I was shocked at the composure with which Sanders, during the Univision debate with Secretary Clinton, viewed an old video of himself praising Fidel Castro as "pretty, pretty, popular" to use the Larry David line.
There was a time when saying communist dictators were not so bad would have torpedoed your candidacy faster than Willie Horton in a Swift boat being fired upon by helmeted Dukakis marrying a gay man at a ceremony presided over by a sweaty Richard Nixon.
When asked about this US election, I informed my Korean friends that this time, the populists (Sanders and Trump) had resonance with the disaffected masses.  In fact is that whether you call it democracy or a class war, the war has long been over and everybody knows who won.  So, unfortunately for the world-be shepherds of public opinion, it is too hard and too late to steal the elections outright and so the populist uprising will have to be quelled some other way on the back end. Can you say President (from speaker) Paul Ryan (who would succeed a Sanders/Warren ticket if their health were to fail them)?
Because the number of people interested in voting has increased, the polling can no longer be relied upon because the denominators are rapidly morphing in size and composition. If tomorrow's voter turnout in any way resembles the Michigan primary polling debacle, this election may feel a lot like the nearer the destination, the more it started "slip sliding away" for the Clinton camp.
Disclaimer: I do not openly endorse any candidate, any socioeconomic class (some of my best friends are oligarchs) or any point of view. I am merely reporting what I see as the unbiased situation as it unfolds.