I recently had the pleasure of meeting a Doug Malewicki at a recent party by Dave Kekitch and Kat Kotter.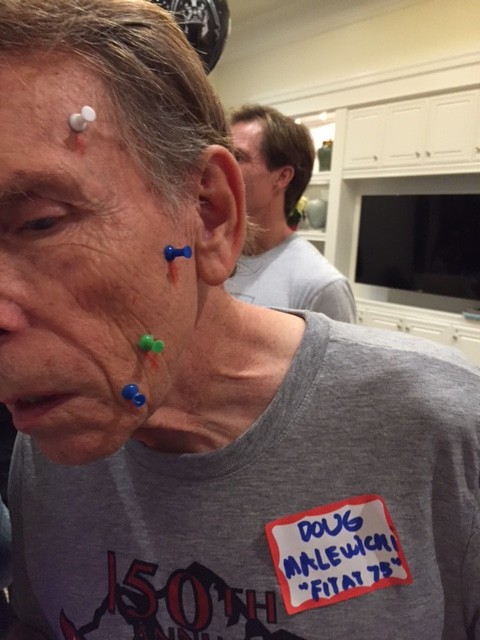 At first I was taken aback by the push pins in his face but he explained that in the future, everyone will be "tacky".
When I got home and Googled his book from the card he gave me promoting his ebook, Fit at 75!, I was delighted to learn that this aerospace engineer, long distance runner, and inventor was also the creator of a game we used to play in middle school called "Nuclear War"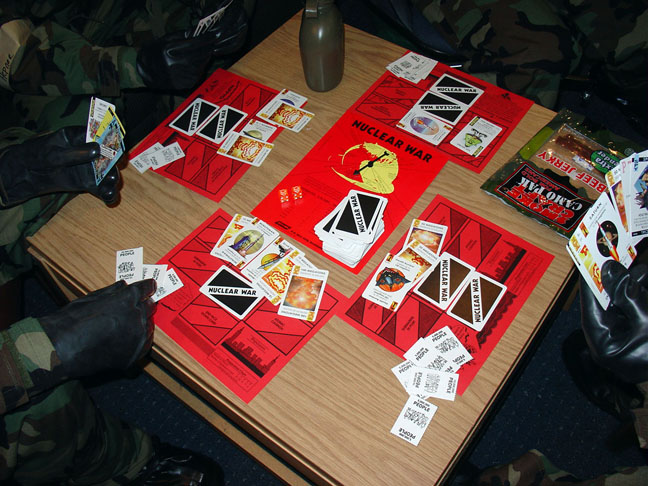 This game is an incredible imaginative and fun game that is being relaunched for its' 50th anniversary this by a successful Kickstarter campaign.  For fans of dark humor, it doesn't get much darker than this.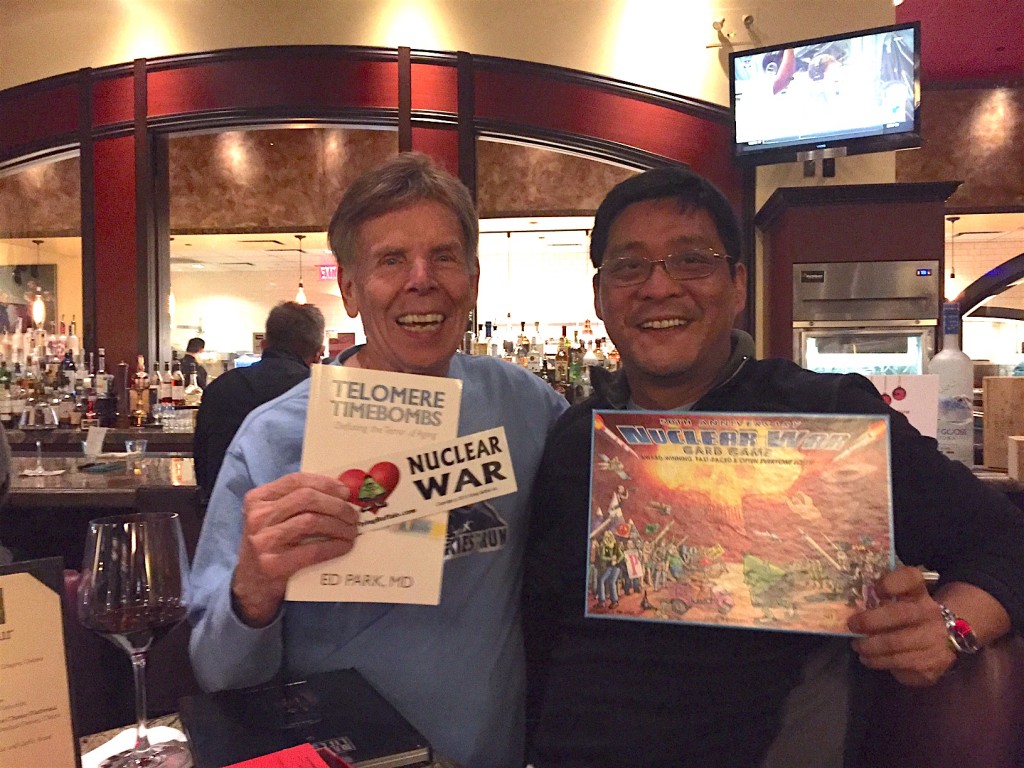 When I met Doug and his wife Karen for drinks yesterday after their matinee of Star Wars: The Force Awakens, he promised me to a copy of the new game and in exchange, I gave him my own books, Maximum Lifespan and Telomere Timebombs.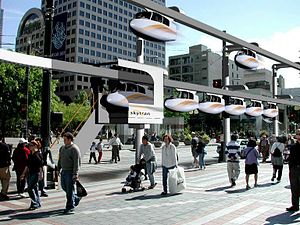 We talked about his amazing work on the Apollo missions, inventing a vehicle that got 150 MPG, designing the Robosaurus Car Eater for monster truck rallies, and his commuter invention, and his personal rapid transit system called Sky Tran, now being tested in Israel.
---
Anyway, Doug is getting ready to run 20.16 miles on New Year's Day with his friends, throwing back some beers (during the run), and having a lot of laughs along the way.  He doesn't take a telomerase activator (yet) and is on no medications at 76.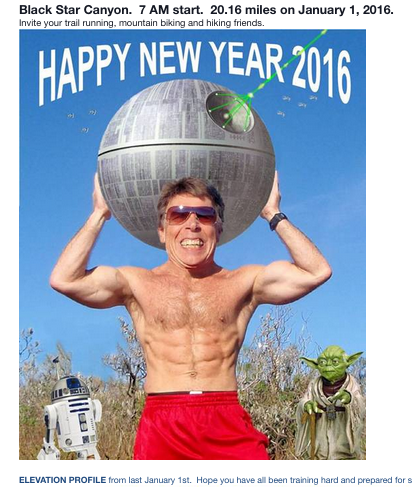 ---
Check out his amazing book, Fit at 75! and download it from Amazon now.  It is entertaining, informative, and inspirational.  He isn't on the Alcor cryo list, he doesn't take telomerase activators… he just 'walks it likes he talks it' or maybe 'runs it like he puns it' in the case of his push pin in the face joke…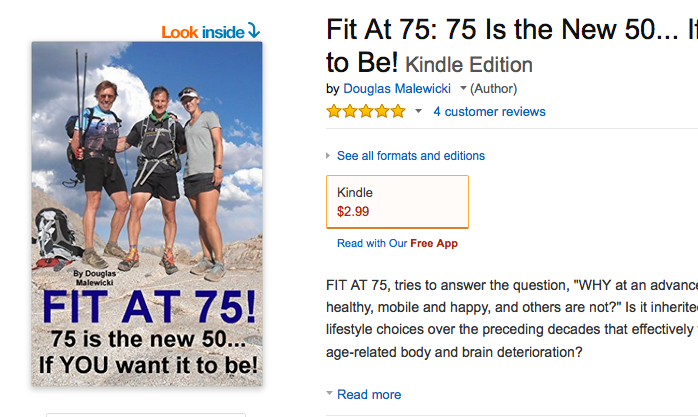 ---
Postscript:

Doug laughs and jokes- a lot.  I think it is incredibly important to laugh and to play if you want to fight getting older.  My friend, Miklos, once did a study for the Nixon administration many years ago and he claims that the only commonality that very old people shared was a great sense of humor.  This certainly was present in Soledad Mexia at her 112th birthday celebration when she joked about looking for a boyfriend.