I have a lot of friends who are contemptuous of antivaxxers. They are smart, well-meaning, and like to think they're open minded. I am a medical doctor and have a masters in public health so I understand the premise of vaccination. I just wish vaccines were made by Tibetan monks or someone without such a questionable moral track record.
Here's a satirical video by Jimmy Kimmel's staff: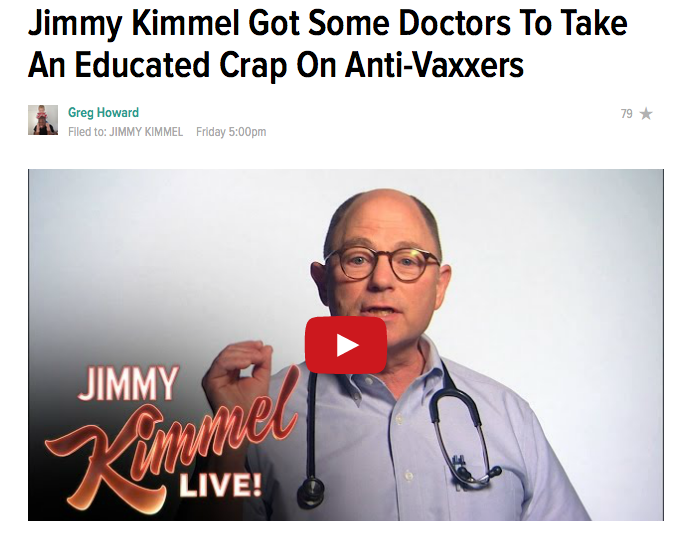 Remember that movie with Harrison Ford, "The Fugitive"?  How believable is it that a desperate scientist would frame a colleague for murder, falsify results, and bury evidence of harm just to get a drug approved??….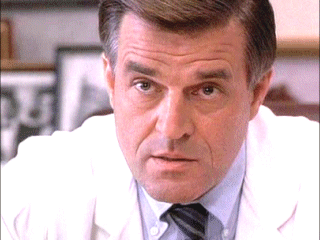 Exactly.
We have to admit that corporate credibility is now an oxymoron. In the antivaxxer mindset, psychopathic profiteering and hidden agendas have become such standard operating procedure that those folks are suffering from a bit of a credulity deficit.
Here is evidence of corporate shills systematically lambasting alternative medicine solutions on Wikipedia
http://www.prweb.com/releases/2013/5/prweb10707772.htm
Jonathan Demme, director of "Silence of the Lambs" created a documentary about my friend and classmate, Berkeley scientist, Dr. Tyrone Hayes, who was persecuted by a maker of pesticides. They slandered him and tried to discredit him. But he stuck to his guns.
http://newscenter.berkeley.edu/2015/01/23/new-documentary-tells-biologist-tyrone-hayes-tale-of-atrazine-frogs-and-syngenta/
Click the image below to watch the documentary.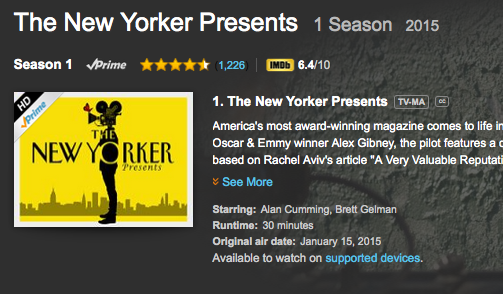 There is a pervasive mistrust of  these corporate honchos not just among the less educated, but especially among educated and affluent parents (who after all, socialize with these people.) You know them; they are the ones who display iPhone screensavers with Wall Street's Gordon Gekko or who post Ayn Rand quotes to their Facebook pages.  They consider movies like American Psycho (2000) and  Brazil (1985) as style guides and how-to manuals rather than satire.

You and I both know what the problem with is when it comes to trusting corporate America; it's the problem of Isaac wanting take another hike with Abraham.
If I told you that someone sprayed the entrance of a theme park with a virus to scare the public in to acceptable forced vaccination, that might not register as an implausible movie plot or news story.  I would bet that many of my friends wouldn't even consider that unethical if it forces universal vaccination. By that logic, perhaps the killings in Denmark and Paris were mitvahs because they encourage support of Israel?
Certainly, no one would contest that Microsoft Windows has always been the most stable and secure operating system otherwise Bill Gates wouldn't be the richest man in the world. Monsanto's Roundup™ and GMO plants are the helpful to curtail dangerous wild bee colonies, otherwise why would its use be so pervasive?  And Über plays nice with their competitors when it comes to taking criticism because financial success is highly correlated with fair play. 
So in conclusion and in response to the articulate and reasoned appeal of my fellow MD's in the Jimmy Kimmel piece, I wholeheartedly, and without any sarcasm, do hereby endorse universal injection of children with what ever government or the corporate manufacturers think is best.  We should also hasten the implantation of RFID chips into our children as provided for in the Affordable Care Act because not only will it keep them safe, but eventually we can integrate these chips into a two-way communication scheme to discourage dangerous thoughts and crimes. Or thought-crimes.

Said Isaac to Abraham when he realized that the real enemy was the Philistines:
"Hey dad, let me carry that axe for you! It looks heavy."
---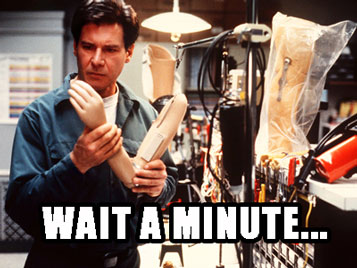 "I probably did kill my wife?

Why would all those other folks lie? "
---
If you are interested in another MD's take, watch Dr. Jacob Teitlelbaum in this interview: "Dog bites man, not news. Man bites dog-that's news."
iHealthTube.com – Wait Until You See What this Doctor Thinks About the Flu Shot!