These days, I am continuing my watching of Younger, set in the world of book publishing. This fantastic latest Darren Star, the creator of Beverly Hills 90210, Melrose Place, and Sex and the City.  I blogged about it here.
Writing books is hard. But as the show depicts, marketing them is even harder. When I self published my graphic novel, I got A+ ratings from Barnes and Nobles and was sold in stores as an independent publisher. No one bought it. No one will buy what they don't already know.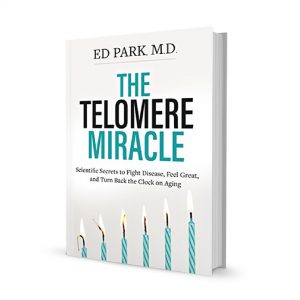 Even with celebrity endorsements like Lily Tomlin and Suzanne Somers, no one will read a book unless they know what's in it. Feel free to judge it by it's beautiful cover:
Here are 10 questions that you will have answered if you read my book. There are many more to come…
Why did I earn the name "The Terminator" after my first medical school call? (hint: It involves declaring my patient dead)
If there only an average of 0.32 typographical errors out of 3 billion base pairs each time a cell copies, why does mutation occur so often? (hint: it has to do with telomeres)
Why did a company pay $720 million dollars for a sirtuin activator and then ask for their money back?
If you have two copies of the telomerase gene, you are normal. If you have one, why do you die of old age as a teenager?
If you didn't need oxygen, why would you still need to breath? (hint: you would die in minutes of acidification)
The endocannabinoid system triggered by marijuana mimics two natural hormones we produce when we are happy. What is the role of telomerase activators in this?
Why do people breath incorrectly and how does this cause neck pain? (hint: it involves that diaphragm)
What is an "emotional meta tag" and why it is the foundation of every single thought and experience that you have?
How does sleep deprivation cause Alzheimer's (hint: it has to do with the glymphatic system)
Why has every person who has every lived woken up every 90-minutes? (hint: it has to do with the quantized nature of sleep and the reticular activation system)
I promise these questions will be answered in the first 126 pages. It is illustrated, fun, clearly written, and free of boring science. Just the good stuff written in a conversational style. Order your copy today of this handbook of everything you didn't know you wanted to know about being a human being. Buy The Telomere Miracle: Scientific secrets to feel great, fight disease, and turn back the clock on aging.