I just wanted to share this lecture that I gave in March of 2016 to the annual assembly of the Korean Anti-Aging Medicine in Seoul.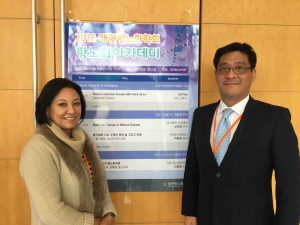 In this rather extended lecture entitled "There is only one disease with many faces", I outline how I came to find TA-65, my stem cell theory of aging, my clinical experiences, and the literature on telomerase activators.

It was an honor to address the assembled doctors. I enjoyed spending time in Korea and hope to return some day soon.
Thank you to Dr. Lucia Chung and the board members of the KAAM for their wonderful hospitality.